Posted by Marisa April 23rd, 2009 at 11:28am In Dollhouse Harper's Island Important Things with Demetri Martin Kings Parks and Recreation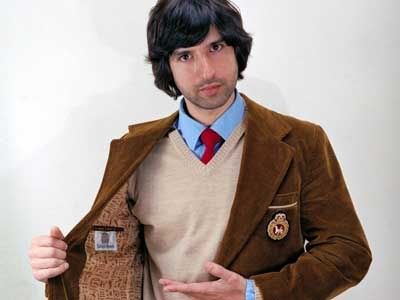 By now, pretty much all of the networks have debuted their big midseason shows. We've all had the chance to weigh in and judge. So, how'd everybody do?
So-so. I went to the Mother of All TV Review Aggregators (Metacritic.com) and looked at the scores for the recent premieres. Most things scored in the C- and D-range, with a couple of big failures thrown in for good measure.
After the jump, I list the shows in order from best-reviewed to worst, find a good quote from a reviewer to gave the show the same rating as its average, and (of course) weigh in about whether or not I think the aggregated score is fair.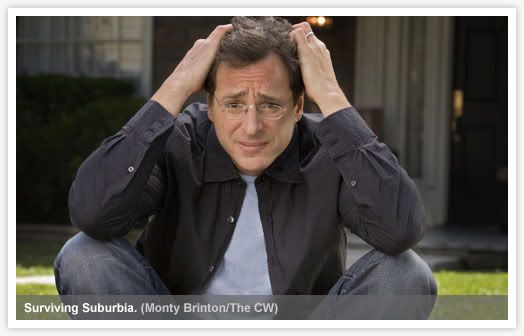 Important Things with Demetri Martin
Metacritic Score: 71
Typical Pull Quote: "The surreal comedy of Steven Wright is clearly an influence on Martin (one of Martin's jokes: 'I wonder if there were any Goths in Gothic times'), but Important Things also has a boldly silly streak."—The Chicago Tribune
My Take: Hell yeah! You all already know I'm in love, so I'm thrilled that this is actually the best-reviewed semi-recent debut.
Southland
Metacritic Score: 69
Typical Pull Quote: "If the genre is no longer groundbreaking, it's still compelling in skilled hands."—The Miami Herald
My Take: Really? Should I be watching this? I feel like The Unusuals is more my style. Of course, The Unusuals didn't get as good reviews. My tastes are so painfully niche.
Better Off Ted
Metacritic Score: 68
Typical Pull Quote: "Better Off Ted is funny, it's just not as funny as it might be, or should be, or, with any luck, will be."—The Los Angeles Times
My Take: I recently reviewed the complete series of Andy Richter Controls the Universe, and I have so much affection for that show. It was funny without really having a gimmick that made it so—it just had good jokes. Better Off Ted is from some of the same creators, so I'd like to believe it's in the same vein, but the one time I tried to watch it I lost interest too quickly to really form an opinion.
Lie to Me
Metacritic Score: 64
Typical Pull Quote: "Lie to Me is derivative yet well crafted, predictable yet ever-so-slightly novel."—Entertainment Weekly
My Take: I love Tim Roth, and that still hasn't made me sit down and watch this. It just reminds me too much of Robert DeNiro in Meet the Parents. The Metacritic score doesn't exactly contradict me.
The Unusuals
Metacritic Score: 63
Typical Pull Quote: "The series—a replacement of sorts for Life On Mars as the strange, spiritually-infused cop show—definitely has its moments, and they aren't as few and far between as I'd imagined."—The New York Post
My Take: On one hand, I like the "strange" and "spiritual" part. On the other hand, it's still a cop show, and I don't really watch those. Still, between this and Southland, I'll probably check this one out sometime soon, despite its average score.
Harper's Island
Metacritic Score: 61
Typical Pull Quote: "Part soap opera, part horror movie, all whodunit, Harper's is diverting, and only infrequently frightening, fantasy soap opera."—The Philadelphia Inquirer
My Take: That score is BS. I think people like the idea of the show more than the series itself. I like the idea of a 13-episode murder mystery that promises resolution, too, but God this one had so many, many flaws that were overlooked for a novel idea.
Kings
Metacritic Score: 58
Typical Pull Quote: "Despite a wonderful cast put to good use, a very well-designed parallel world and some marvelous turns of phrase, I can't help admiring Kings more than I actually liked it."—Newark Star-Ledger
My Take: Unlike Harper's Island, I think this score is too low. (Maggie, back me up here.) I think the bizarro, but fully formed, world of Kings deserves to bump this up above the cop shows.
Parks and Recreation
Metacritic Score: 58
Typical Pull Quote: "This is a civil servant who has yet to be jaded, and the show is just good enough to keep you turning back in to see her unwarranted optimism curdle."—Slate
My Take: I agree with Slate's assessment, but I think that "just good enough" to keep watching makes it more than a 58.
Dollhouse
Metacritic Score: 57
Typical Pull Quote: "Whedon is a vastly better storyteller than anyone involved in 'My Own Worst Enemy,' so Dollhouse can be very engaging, even if the premise doesn't make sense. Dushku isn't as versatile as the role demands—many weeks, the only difference in Echo's persona seems to be her wardrobe—but Whedon and his writers certainly are."—Newark Star-Ledger
My Take: I actually think this score is about right for Dollhouse. Not saying that it couldn't develop into something I'd give a higher score to, but, for now, this seems right.
Castle
Metacritic Score: 53
Typical Pull Quote: "The problem is that in the pilot and an early episode, the crimes are nowhere as compelling as the characters."—The Los Angeles Times
My Take: I haven't seen it, but opinion seems to be all over the map. Newsday gave it 100 while the San Francisco Chronicle gave it a 25. It's no wonder it averages out to something in the middle.
Cupid
Metacritic Score: 53
Typical Pull Quote: "It faces the standard problem of all anthologies, which have to interest us in new characters each week. But it also ties those stories to two recurring characters who are better off avoided, leaving you torn between the ones you don't know and the ones you don't like."—USA Today
My Take: I haven't seen it, so I have no nitpicking to do with its score. I think Rob Thomas could've done better for himself.
Sit Down, Shut Up
Metacritic Score: 42
Typical Pull Quote: "Mostly, though, Sit Down is simply off-the-charts silly—a disappointingly blunt instrument from creative collaborators associated with better."—Variety
My Take: That score is way, way too low! I think the show is unfairly compared to Arrested Development, and suffers because the humor is several points lower on the evolutionary scale. But that doesn't mean it's not funny.
In the Motherhood
Metacritic Score: 38
Typical Pull Quote: "To stand out from the pablum of domestic sitcoms, the series needs to lose the working-mom clichés and be more willing to be mean."—The Boston Globe
My Take: I haven't seen it. But, if sitcom watching has taught me anything, it's that the wives and mothers have to be perfect and unfunny, and it's the husbands who get to be schlubby, slackerish, and silly. Right?
Surviving Suburbia
Metacritic Score: 35
Typical Pull Quote: "A conventional, by-the-book alleged laugh-fest that proves just how inert and lifeless the format can be."—Hollywood Reporter
My Take: Though I haven't watched an episode, I'm glad this one got a low score. As a lifelong resident of and current employee in the suburbs, I feel like usually things with "suburb" in the title get everything about the 'burbs wrong, and just rely on jokes about soccer moms and minivans.
So, have any of you picked up any great midseason shows? Do tell us.