Degrassi week continues with a look at what some of the show's alums are up to. With Degrassi Goes Hollywood tying up the loose ends for some of the older characters, it's time for those actors to step out of the way so we can see their plotlines recycled through the new cast. (I can't wait to see who the next teen mom will be!) For those who are departing, I recommend emulating these four people—the ones with the most successful post-Degrassi careers.
Aubrey Graham. You can call him Drake. Or Drizzy, if you can pull that off. Driz graduated from playing Jimmy on Degrassi to being a bona fide hip-hop star under the tutelage of Lil Wayne. (Awww, and I remember when he went to his first Kid Elrick concert.) This year, Drake has had a heatseeking single, a VMA nomination, and a rumor that he made out with Rihanna. Score! And even with all the success of "Best I Ever Had," I still half-expect to see him in a wheelchair.
Lauren Collins. Despite Jesse's mean comparisons to Miss Piggy (Collins: "Who? Moi?"), Collins is one of the few Degrassi cast members to make the leap to real, in-the-theaters movies—with actual lines. Sure, I didn't see Take the Lead and I thought Charlie Bartlett was kind of a mess, but it's so not her fault, hon. Between features, she's done other TV shows (Life with Derek and The Best Years, two series I assume are not exported south of the border), so she might be the hardest working Degrassi in showbusiness.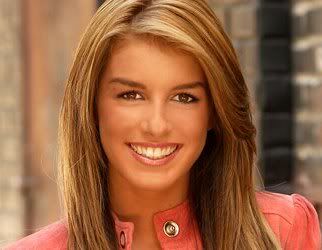 Shanae Grimes. No longer content to be Degrassi's Darcy, homegirl catapulted herself from one high school to another, albeit one in swankier zip code: 90210. I'm told this show is still on the air, so props to you, Grimes. IMDb also tells me she was in an episode of Dead Like Me. I know there are some TiFaux readers out there who will be excited by that. For me, I'm more excited that they managed to name-drop her in Degrassi Goes Hollywood (the wannabe starlet says that something is just like Shanae Grimes, or something similar). Gone, but not forgotten!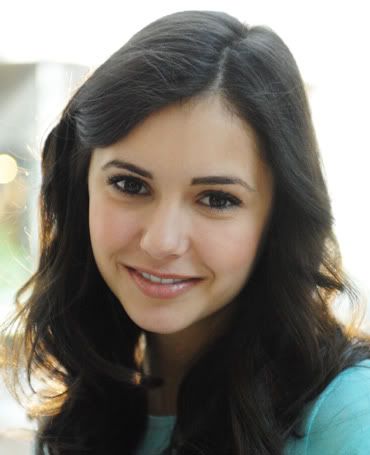 Nina Dobrev. Dobrev, who plays Mia, was cast in the upcoming CW joint the Vampire Diaries. The only reason this is considered a good career move so far is that fact that most people haven't seen the Vampire Diaries. I suspect when they do—through no fault of her own—she'll fall off the list, dragging Boone from Lost with her. Then again, it's got the word "vampire" right there in the title, so maybe it'll be a runaway success.
Some other post-Degrassi tidbits:
Art imitates life: Christina Schmidt, who played Terri on the show, actually went on to become a plus-size model for Torrid. Similarly, just as the character of Ellie is defined mostly by being passed over (by Marco, Sean, Craig, etc.), actress Stacey Farber came close to getting, then lost the title role of Juno. (Daniel Clark, aka Sean, made it in, but he didn't have lines.)
After graduating from The N/Teen Nick, the next logical place to go is…Lifetime? Look for a number of Degrassi albums in their cheesy movies-of-the-week. One particularly juicy installment, called Devil's Diary, about an ancient book that grants evil wishes, starred Miriam McDonald (Emma), Deanna Casaluce (Alex), and Alexz Johnson from Instant Star.
Besides Drake, two other Degrassi stars have put out albums: Cassie Steele (Manny) and Andrea Lewis (Hazel). As far as I can tell, neither album came out in the United States.
There are no cast members from the original Degrassi series on the first list because I couldn't find anybody who'd gone on to do anything great. (I swear that I read somewhere that one of the actors started working at a pizza place after Degrassi.) It seems that the most plum post-Degrassi gig…is Degrassi: The Next Generation, something Pat Mastroianni (Joey), Amanda Stepto (Spike), Stacie Mistysyn (Caitlin), and others were able to come back and do as adults. (Girl who played Liberty, take notes. Your character had a baby, too. You can be the next Spike!) Stefan Brogren (Snake) has them all beat, because he actually directed an episode—a cool one, too, a "what-if" episode about zombies. Sure, it was shorter than a half-hour, but it was a pretty good Romero knock-off.
10 comments August 20th, 2009